Proud Grand Army man.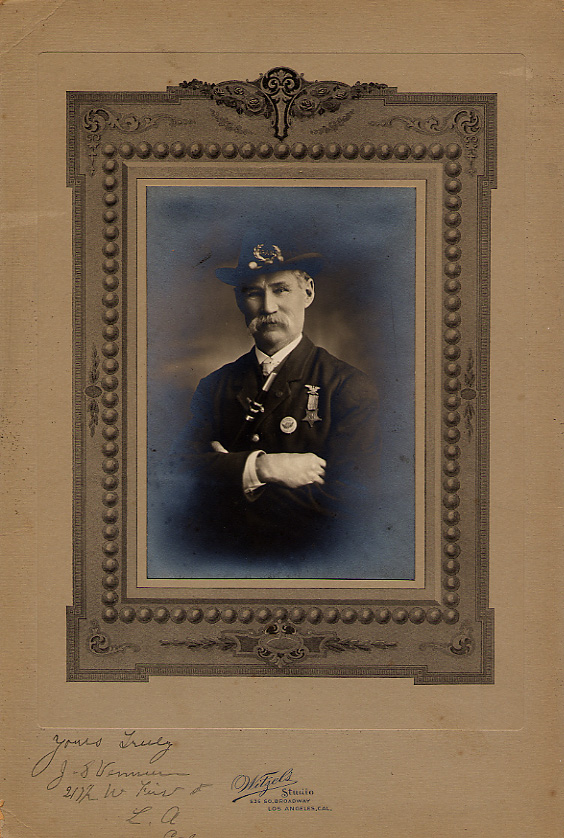 The photo a little smaller than actual size (my scanner unaccountably reduces it).
Can you make out the man's last name? Let me know.






Photo at 200% This is a silver print I would date as about 1905 to 1915.






Closeup at 400%. He looks so proud you think he's going to burst.
I'm going to guess he was a musician during the war by the instrument. I don't know what it is. Help, someone.
Please write me at 38lyons38@earthlink dot net (anti-spam, replace word "dot" with actual dot).






His G. A. R. badge and lapel button at 1000%.
I can't quite make out the button.
The top two lines seem to read "Los Angeles" "Veterans".
The bottom line I have no idea.
The badge has a replaced ribbon. That's not surprising; a man as proud of his role in the war as this man seems to be no doubt wore his badge every chance he got, and eventually the original ribbon wore out. In my experience I'd say that over half the G. A. R. membership badges that I run across have replaced ribbons. Sometimes the replacement was attached rather sloppily.